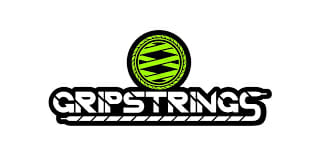 Gripstrings, LLC (gripstrings.com) announced today a partnership between Gripstrings and the Ellicott City Soccer Club (ECSC) (ellicottcitysc.org), while extending support to the nationally acclaimed "Get On The Bus" (GOTBsoccer.org) US youth soccer program through ECSC as well.
Gripstrings will be assisting Ellicott City Soccer Club with their fundraising efforts by donating a portion of the proceeds from sales of yellow and black (ECSC colors) Gripstrings shoe laces. The proceeds from fundraising will assist with sending ECSC's '06 boys to Sweden for Gothia Cup in summer 2020. Proceeds will also benefit ECSC's continuing partnership with GOTB, which seeks to remove the economic and transportation barriers that prevent some children from low-income families from participating in youth soccer.
About Gripstrings, LLC: Gripstrings, LLC was founded by Lance James. As a player, parent, and coach for many years, Lance watched adults and kids run down the field with their laces untied. Seeing this affect their performance and realizing the potential for injury inspired Lance to develop Gripstrings. Gripstrings' patent-pending solution looks — at first glance — like an ordinary shoelace; but, in fact, it utilizes advanced technology that includes an extra tight weave for strength, and a proprietary silicone rubber coating. GripStrings will stay tied, even during the most rigorous play or long run. GripStrings come in two sizes and are perfect for sports, exercise, walking, working outside, or anywhere you have to be on your feet. "I am very happy that Ellicott City Soccer Club and Get On The Bus have chosen GripStrings LLC as a partner. Both are terrific organizations that do so much for kids and their communities. GripStrings is ecstatic and humbled to be a part of it." -Lance James
For more information, visit: https://gripstrings.com
About Ellicott City Soccer Club: Ellicott City Soccer Club is a high-quality soccer club based in Howard County, Maryland that is dedicated to the healthy development of families through the game of soccer. Participating in local, regional, national and international tournaments, CiTY has over 30 travel teams and 350 recreational players throughout the year in various programs including a free Special Needs Clinic. QUOTE HERE ABOUT FROM EXECUTIVE DIRECTOR TIM RYERSON ABOUT PARTNERSHIP WITH GRIPSTRINGS
For more information, visit: https://ellicottcitysc.org
About Get on the Bus: A day in the GOTB program runs as follows: at the end of the school day, GOTB players are met at their school by GOTB staff and given a healthy snack. Tutoring and homework help is available to all participants. Afterwards, they are transported by bus to fields to participate in a recreational program. The kids practice once a week and play in the recreational games on Saturdays. At the end of the GOTB season, several program participants may be identified and placed on local travel teams at the club level in order to have the same opportunity to continue to participate at a higher level that others may have. Funded by charitable donations, the program provides full uniform kits, including jerseys, shorts, socks, cleats and a soccer ball, at no cost to players. All recreational program participation fees are waived for GOTB participants, resulting in a completely free program.
"The GOTB players are receiving important experience and life lessons on and off the field through this program and being part of a team instills confidence and self-value in each player," GOTB Director of Operations Amanda Buckler wrote. "The parents and families of GOTB participants also benefit greatly from the program, coming to see their children play in real soccer games, in uniform, each Saturday, and being part of the local sports community that so many take for granted because the cost and transportation barriers so often are not noticed. Breaking down these barriers enables more of our community to be a part of the club soccer experience." Through this partnership FutPost.com will enable 100 kids to participate in the program for free across the country including Denver and the Bay Area of Northern California.